BIOMEDICAL RESEARCH

Revna Biosciences aims to be at the forefront of healthcare advancement in Africa through an approach that involves applied biomedical infrastructure development. With access to an in-house biorepository, we will actively embark on identifying actionable disease biomarkers that are unique to the continent.

Our long-term goal is to incorporate our diagnostic and prognostic insights into biomarker discovery platforms that advance value-based healthcare solutions. As precision medicine becomes more accessible globally, we believe this research-centric approach would help reverse health disparities, and safeguard against future health challenges.

IN VITRO DIAGNOSTICS (IVD) SERVICES

Focused on a patient-centric approach, our state-of-the-art certified IVD facility will offer cutting-edge diagnostic testing locally, eliminating the need for health tourism.

Our aim is to address patient healthcare needs through the provision of premium clinical services, and the development of insights useful in clinical decision-making. To this end, our ISO/CLIA certified diagnostic laboratory will incorporate global best practices to ensure accurate, confidential and clinically actionable results for our patrons.

About Us
We are a biomedical research and clinical services company focused primarily on bringing value-based healthcare solutions to Africans. Our unique approach integrates biomedical research insights with clinical services in the advancement of precision medicine for better health outcomes.
Driven by a deep collaborative spirit, we are committed to achieving our goals through partnerships with scientists, physicians, and like-minded organizations.
At Revna Biosciences, improving lives is what we strive to do, and we invite you to join us.
---
ADDRESS

16 Noi Fetreke Street
West Airport, Accra
TELEPHONE

+233 55-007-7088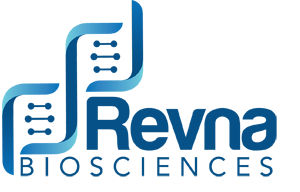 Championing Precision Medicine in Africa...And Beyond